MAY 15–18, 2023
FAIRMONT AUSTIN | AUSTIN, TX
It's time to



CONNECT!
Q2's annual conference is coming back and it's going to be bigger and better than ever. You won't want to miss CONNECT 23.
Take advantage of winter rate pricing.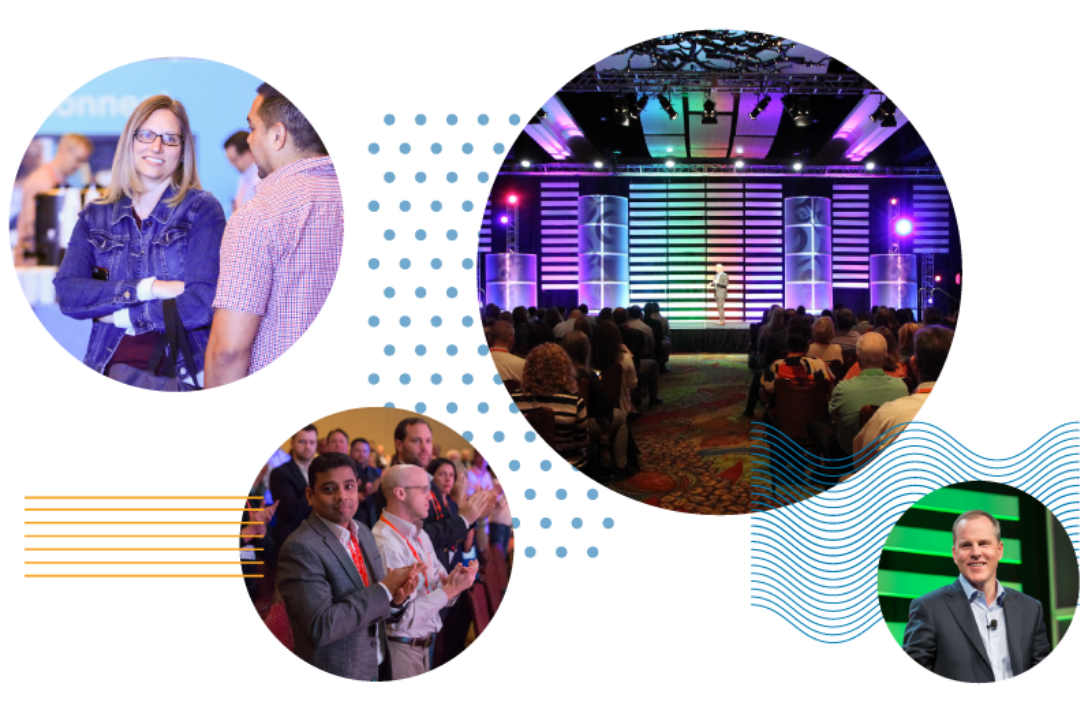 WHY ATTEND?
Learn about Q2's upcoming product releases, roadmap, and enhancements.
Network with peers, the Q2 team, and other industry experts and professionals.
Hear about the state of digital banking technology and Q2's strategy from Q2 execs.
WINTER RATE (EXPIRES FEB 3)
$1,195/PERSON

SPRING RATE
$1,495/PERSON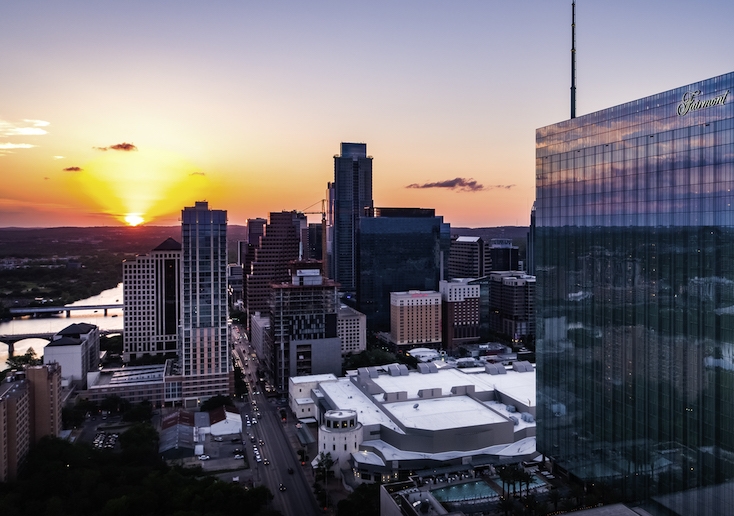 Fairmont Austin
Nestled amid the lush greenery of Palm Park and Waller Creek, the Fairmont Austin is a towering icon overlooking the vibrant Central Business District. CONNECT 23 attendees will enjoy picturesque vistas of Lady Bird Lake, the State Capitol, and Austin's dramatic cityscape from their richly appointed rooms.

We've negotiated a special hotel rate of $299/night* for attendees. Call (888) 240-7773 and reference the Q2 CONNECT conference.

*Special rate excludes tax and is only available until April 24, 2023.
Erik Weihenmayer
World-Class Blind Adventurer
Blind since the age of 14, Erik Weihenmayer is a world-class adventurer, climber, and competitor; he's a powerful speaker who's shared platforms with global luminaries and leaders; and he's also a celebrated author with an inspiring message about turning adversity into fuel for greatness.
In 2001, Erik became the first blind person in history to reach the summit of Mount Everest and has since completed his quest to climb the Seven Summits—the highest mountains on each continent. He's also conquered dozens of other major peaks across the planet; he's competed at the highest levels in adventure races, including the 457-mile Primal Quest; and he's kayaked the entire 277 miles of the Grand Canyon on the Colorado River—considered one of the most formidable whitewater runs in the world.
Erik is the author of three books published in 12 languages; he's been honored with dozens of awards, including the Helen Keller Lifetime Achievement Award; and he's also carried torches for Summer and Winter Olympic Games.
In 2005, Erik co-founded No Barriers USA, a nonprofit organization that helps people of diverse abilities develop a No Barriers Mindset—to attack challenges head on, solve problems, build winning teams, and serve others.
Learn more about Erik here.
Matt Flake
Chief Executive Officer & President, Q2
A visionary leader known by Q2 team members and customers alike for his authentic, engaging, and quick-witted communications style, Matt is committed to Q2's mission to build stronger communities by strengthening their financial institutions. He values direct engagement with customers and prospects and leverages his inquisitive nature to uncover innovative ways to improve the Q2 organization.
Matt has made significant contributions to Q2's growth, strategic direction, and mission-driven culture. He was instrumental in driving Q2's growth from a startup to a publicly-traded company with a global workforce, more than a thousand financial institutions across the globe, and a market capitalization exceeding $4 billion.
He is a veteran of the financial services industry with more than 20 years of professional experience, 15 of those years with Q2. In addition to his role as CEO and president, Matt serves on the Q2 Board of Directors.
A graduate of Baylor University, Matt is a recipient of the esteemed EY Entrepreneur Of The Year® Award and was also recognized as a National Finalist. He is currently a member of Dell Children's Hospital Board of Trustees and serves on the board of directors of payment solutions company AffiniPay.
Adam Blue
Chief Technology Officer, Q2
His conviction that technology can and will change the lives of people, businesses, and financial institutions everywhere sets Adam apart from other chief technical officers. He pours himself into developing talented, curious, and creative self-starters willing to tackle technology in new ways. Adam creates and coordinates Q2's technology strategy while supporting the teams responsible for customer satisfaction and technology innovation.
Adam brings years of technology and software management expertise to Q2, including his management role at CipherTrust, the leading provider of enterprise class email security solutions, where he was the vice president responsible for product development, customer support, and professional services. Adam also made distinct contributions to Q UP Systems and Servana.com as vice president of internet operations, and was the chief network engineer for Harte-Hanks Response Management.
Adam holds a Bachelor of Science in economics from Indiana University and has completed graduate work in computational economics at the University of Texas at Austin.
ADDITIONAL SPEAKERS TO BE ANNOUNCED SOON!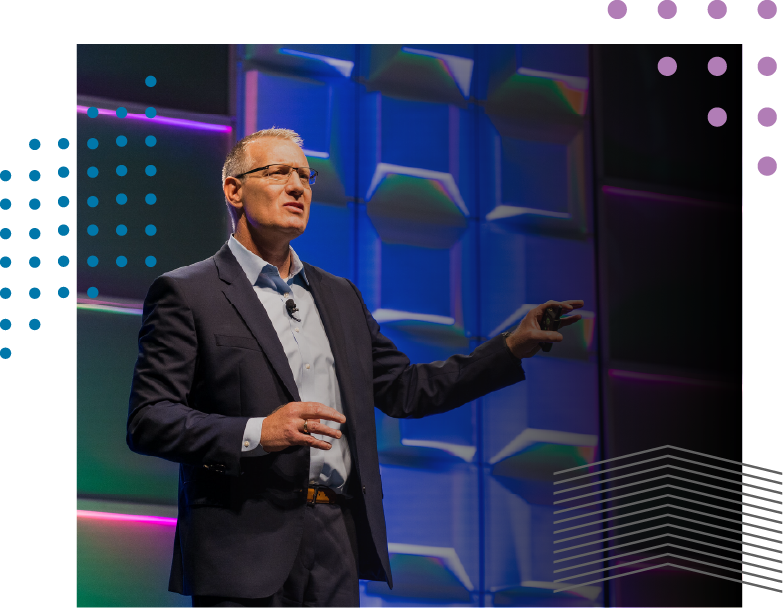 Become a Speaker
Have big ideas to share? Get in front of CONNECT's audience to tell your story, build your reputation, and create connections.
CONNECT is a great opportunity to showcase solutions and network with financial institutions. If you'd like to sponsor or exhibit at CONNECT 23, please contact Jeremy Gatson.